April 18, 2017
Next Level Growth, Building Fantastic Reviews, Rockstar Tips & Tricks: Dentists Learn to Supercharge their Online Presence at the 2017 Search & Social Summit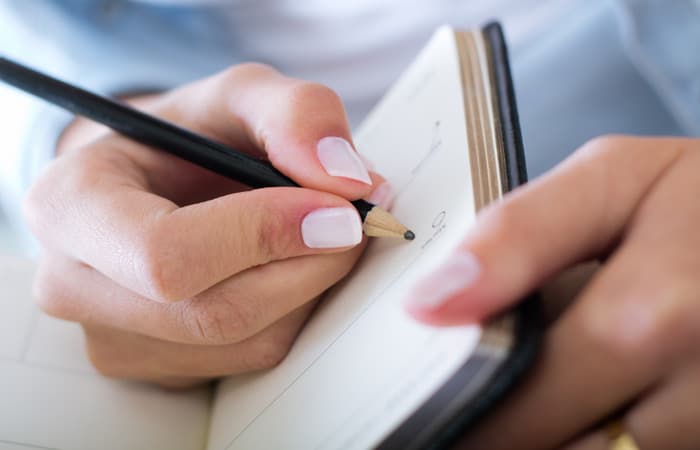 We are excited to announce the schedule for the 2017 Search & Social Summit, happening September 15th and 16th, 2017, at the Gaylord Texan Resort & Convention Center. The Search & Social Summit will review the latest online marketing practices and technologies dental professionals need to take their online presence to the next level.
We're eager to build off of last year's Summit, and give attendees valuable and actionable strategies that they can use in their dental practice today.  The schedule is packed full of exciting sessions that can take your practice to the next level in 2018 and beyond. Read more about what we'll cover below.
(Note: For specific times and details about breaks, go here.)
Friday, Sept. 15th 2017
Morning Session One –Websites & Local SEO 
The first session is all about your website and local SEO. We will go over why Millennials are a valuable demographic for pediatric dentists, and how to network and build links effectively so that you can increase traffic back to your website.  The first session will also cover why you should take a "mobile first" approach for your website, and tips for localizing your website content to drive a local audience.
We will cover:
– Think Like a Millennial – The Online Presence They Expect.
– Link Building Strategies – The CORRECT way.
– Thinking about Mobile First.
– 10 Tips for Localizing your Website Content.
Morning Session 2 – Online Reviews
Reviews are vital, which is why we're dedicating an entire session to them! The second morning session will go over the importance of reviews, and how to build more of them. We'll also cover Yelp strategies, and how to get the most out of your reviews by repurposing old reviews. You'll also learn how to craft expert responses to reviews – both negative and positive – so that you can enrich patient relationships and avoid any potential embarrassment.
We will cover:
– Review Building Strategies.
– A Practice Culture that Builds Great Reviews.
– Put Your Reviews to Work: Re-purposing Old Reviews.
– Expert Responses to ALL Your Reviews.
– In-Depth Yelp Hacks.
Lunch
Afternoon Session One – Social Media Part I 
It's time to get social! The first afternoon session will focus on Facebook growth and how to use Facebook's private groups. We'll teach you how to build a content calendar that will energize your blog. You'll also learn about the finer points of Pinterest and how to capture a photo that will generate Likes.
We will cover:
– Next-Level Facebook Growth.
– Dealing with Facebook's Private Groups.
– Building a Content Calendar.
– Capturing Pinterest Traffic.
– Photos that get Likes.
Afternoon Session 2 – Social Media Part II
This session is all about social media growth and helping you tell your story your way. We'll show you how create viral videos that gather steam on social media, and lead to new patients. We'll also spend time discussing Facebook Advertising, and how your practice can benefit from the platform.
We will cover:
– 20 Ways to DOUBLE Your Social Media Followers & Engagement in 2018.
– Creating Viral Videos That Bring in New Patients.
– Telling your "Story" on Facebook & Instagram.
– In Depth Facebook Advertising.
Saturday, Sept. 16th 2017
Morning Session One – Rockstar Tips & Tricks
The second day kicks off with a review if the most powerful apps for your online presence, and which directories are important for your dental practice. We'll also go over the specific analytics to focus on, and offline strategies that can grow your network and help drive more new patients to your practice.
We will cover:
– 10 must-have apps to supercharge your online presence.
– Local Search Directories you should pay attention to.
– Analytics, Reports & Insights – Tracking the statistics that matter most.
– Offline marketing strategies.
Morning Session 2 – The Changing Internet
The Internet is moving at a quicker pace than ever before, and sometimes it's hard to keep up. The final session is all about the ever-changing nature of the Internet and how it affects your dental practice. We'll teach you about online security, and how to protect your practice's sensitive data from breaches. We will cover Google AdWords and talk about some upcoming changes to The Web, and how they may impact your practice in the future.
We will cover:
– Online Security: Protecting your Practice and your Patients
– When & How to use Google AdWords
– On the horizon, The Web in 2018 and beyond
We Hope to See You at the Search & Social Summit!
The 2017 Search & Social Summit is shaping up to be our best yet, and we can't wait to meet everyone of our attendees.
Would you like to join us? Then you're in luck! There are still a few open spots yet to be filled. Sign up for the Search & Social Summit, and attend the best online marketing conference for dentists and dental professionals!