 Internet Marketing Conference for Dentists
September 15 & 16, 2017
Gaylord Texan Resort & Convention Center
Dallas, Texas
2017 Schedule –
Subject to change, additions and adjustments.
Friday
7:45 am - 8:30 am

Registration & Breakfast

8:30 am - 10:00 am

Morning Session I: Websites & Local SEO

– Think Like a Millennial – The Online Presence They Expect.
– Link Building Strategies – The CORRECT way.
– Thinking about Mobile First
– 10 Tips for Localizing your Website Content.

10:00 am - 10:15 am

Morning Break

10:15 am - 12:00 pm

Morning Session II: Online Reviews

– Review Building Strategies.
– A Practice Culture that Build Great Reviews.
– Put Your Reviews to Work: Re-purposing Old Reviews.
– Expert Responses to ALL Your Reviews.
– In-Depth Yelp Hacks

12:00 pm - 1:00 pm

Lunch Break

Lunch Buffet- Menu Announced Soon!

1:00 pm - 2:30 pm

Afternoon Session I: Social Media (Part One)

– Next-Level Facebook Growth.
– Dealing with Facebook's Private Groups.
– Building a Content Calendar.
– Capturing Pinterest Traffic.
– Photos that get Likes

2:30 pm - 2:45 pm

Afternoon Break

Afternoon Break
Build Your Own High Energy Mix
House Granola, Dark Chocolate Chips,
Coconut Chips, Dried Fruits,
Cashews Walnuts and Seasoned Pecans
Seasonal Whole Fruits

2:45 pm - 4:30 pm

Afternoon Session II: Social Media (Part Two)

– 20 Ways to DOUBLE Your Social Media Followers & Engagement in 2018.
– Creating Viral Videos That Bring in New Patients.
– Telling your "Story" on Facebook & Instagram.
– In Depth Facebook Advertising.

5:00 pm - 6:30 pm

Casual Reception, Meet & Mingle

The Meet & Mingle will be held at the Silver Bar, near the Gaylord's entrance. Meet speakers, vendors and attendees at an informal, on-your-own mingle.
Saturday
7:45 am - 8:30 am

Continental Breakfast

8:30 am - 10:00 am

Morning Session I: Rockstar Tips & Tricks

– 10 must-have apps to supercharge your online presence.
– Local Search Directories you should pay attention to.
– Analytics, Reports & Insights – Tracking the statistics that matter most.
– OFFline marketing strategies.

10:00 am - 10:15 am

Morning Break

10:15 am - 12:00 pm

Morning Session II: The Changing Internet

– Online Security: Protecting your Practice and your Patients
– When & How to use Google AdWords
– On the horizon, The web in 2018 and beyond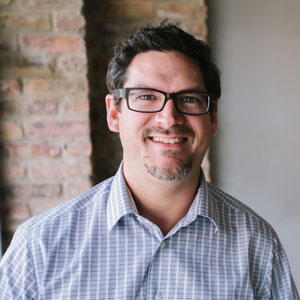 Scott Childress
Director of Internet Marketing, Smile Savvy
Frequently Asked Questions
What transportation is available?
In addition to convenient taxi, uber and black car services, the Gaylord Texan offers first-class transportation services with an emphasis on service. Whether you need a ride to DFW Airport, are going out for the evening, or have a stop to make anywhere in the metroplex—Gaylord Texan Transportation department is available 24 hours a day, 7 days a week for individuals and groups.
Contact:
817-778-2403 office
Email: blord@gaylordhotels.com
Super Shuttle
Providing ground transportation from DFW Airport and Love Field, Super Shuttle is the preferred provider for airport shuttle service. Convenient and inexpensive, they offer curb to curb service at only $13.00 per one way trip, with no stops in between. Shuttle picks up from Gaylord Texan front drive and is available every 20 minutes from 5:00am to 6:00pm without a reservation. Outside these times via reservations. Super Shuttle also has wheelchair accessible ramps and vans for special needs passengers. Call the Hotline at 972-615- 9975, Toll Free (800) 258-3826, or you can log onto www.supershuttle.com.
What other activities should I consider?
Grapevine's 31st Annual GrapeFest

GrapeFest is a fantastic way to sample Texas' best wine, and to see Grapevine's beautiful and historic downtown, which features boutique shopping and artisan restaurants offering beloved local cuisine. The festival features the largest consumer-judged wine tasting competition in the United States called the People's Choice Wine Tasting Classic, and allows its judges to sample the best wine from across Texas. But Grapefest is much more than just wine, it also has 3 stages for live entertainment and a variety of fun activities that appropriate for all ages. The festival takes place from September 14th to 17th, 2017 in downtown Grapevine, Texas.
Click here for more information on GrapeFest.
Relâche Spa at the Gaylord
Whether you join us for an hour or a day, a world of first class luxury, pampering and serenity awaits you at Relâche: our spectacular spa and salon. Choose from an extensive menu of extraordinary treatments, including rejuvenating facials and relaxing massages – all in the private, tranquil atmosphere of our beautiful spa. Our spa facility which includes: 12 treatment rooms, private lounge and changing area, Women's Relaxation Room, Co-Ed lounge area, Men's and women's locker rooms offering whirlpool, steam, sauna and a full complement of amenities. Refresh your look and feel your very best with our complete range of professional salon services including: Haircuts and styles, Manicures and Pedicures, and Makeup applications. Enjoy a vigorous workout in our 4,000 square foot fitness center offering a wide variety of Life Fitness® cardio vascular and strength equipment.
Contact:
(817) 778-1817 (Reservations and Information)
Kimbrah Andrew (817) 778-1809
kimbrah.andrew@gaylordhotels.com
Cowboys Golf Club
Dedicated to exceeding your expectations by providing a one-of-a-kind golf experience, it's no wonder Cowboys Golf Club has garnished some of the nation's most prestigious awards. Conveniently located adjacent to Gaylord Texan Resort and Convention Center, it is the world's first and only NFL-themed golf course. Cowboys Golf Club is as unique as the star from which it was born. Alongside its natural beauty, you will find a club that offers the upscale amenities and resort level service you would expect from one of the premier golf experiences in the nation
Contact:
Megan Calmes – Director of Tournament Sales
(817)-722-2718 x direct
(817)-481-7277 x main
Email: mcalmes@arcisgolf.com
Who should attend?
The Search & Social Summit is open to dental professionals and their staff.  We encourage dentists, office managers, PR managers and anyone in your dental practice who may be interested in more effectively marketing online.
Anything else I should be aware of?
We'll email attendees close to the conference date to keep everyone in the loop and provide a more formal schedule.  In the meantime, if you have any questions at all, don't hesitate to reach out to us via email info@smilesavvy.com
What should I bring?
Come prepared to take notes.  A laptop or iPad may be a good idea for at least one member of your group to have handy.  While it certainly isn't a necessity, a laptop will be a great tool to help you follow along and compare your own internet presence with some of the tips and suggestions. Bringing a list of your most pressing questions is a great idea too!
What information will the Search & Social Summit provide?
The conference covers the following key topics:
How to dominate the first page of Google searches
How to be successful at Social Media
How to build Positive Reviews that attract new patients
We want to empower dentists to develop a plan to attract new patients with internet marketing.
Where is the conference?
The Search & Social Summit will be held at the Gaylord Texan Resort & Convention Center, (1501 Gaylord Trail, Grapevine, TX 76051) in the Dallas – Fort Worth Metroplex.
"Proudly displaying "everything's bigger in Texas," Gaylord Texan Resort & Convention Center invites visitors to a first-class experience with Southern hospitality. Overlooking the beautiful Grapevine Lake, our hotel offers a one-of-a-kind retreat with luxurious accommodations, first-class restaurants, eclectic shops and 4.5 acres of lush indoor gardens and winding waterways."
What is the conference cost?
Tickets are only $425 each and cover the conference, Friday lunch and continental breakfast on both Friday and Saturday. Airfare, lodging and additional meals are the responsibility of each dental practice.
Attendees are encouraged to take advantage of early-bird pricing.
What if I need to cancel my registration at late notice?
No refunds given after July 15, however registration is transferrable to another member of your team.