August 10, 2016
Enjoy Dallas – and Grapevine – after Search and Social Summit Hours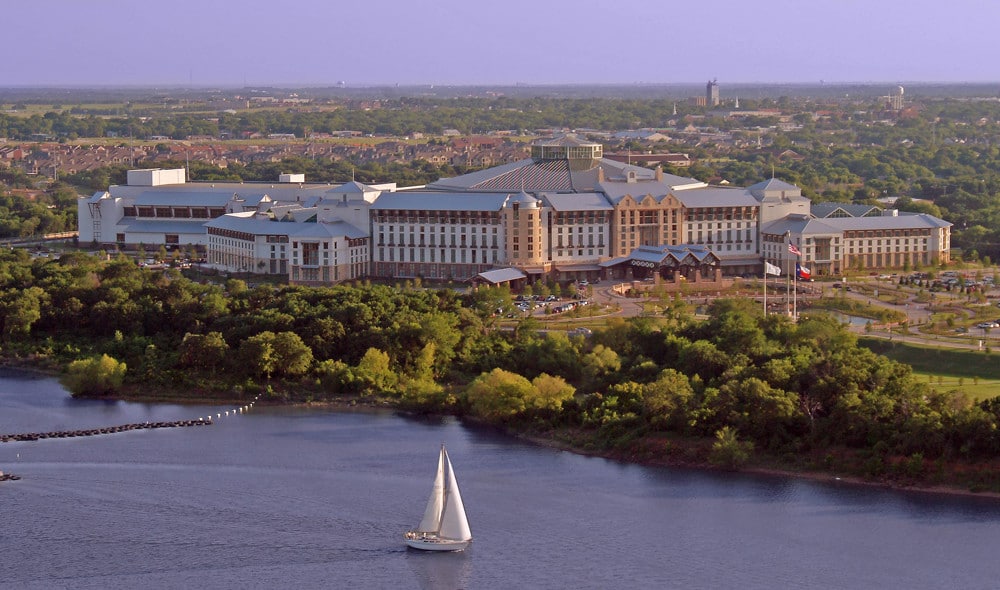 The 2016 Search and Social Summit is right around the corner, and it will be the first time that a lot of our attendees visit Dallas and the surrounding Metroplex. Dallas and the host city of Grapevine, are wonderful cities to explore that offer fantastic forms of entertainment and endless local eateries. As the locals in town, Smile Savvy thought that we would welcome our out-of-town friends by drawing up some of the best things to do in Dallas and Grapevine when the Search and Social Summit isn't in Session. While there are many ways to absorb and experience north Texas, we think that these are the best ways to have fun when you're not in class!
Thursday – Dallas Ideas for the Early Birds

Go Outside at Klyde Warren Park
Klyde Warren Park is the urban green space located right in the heart of Downtown Dallas. It is a 5.2 acre park encircled by a dirt track that joggers and walkers of all types enjoy every day. The park is surrounded by local food trucks, and just across the street from the Dallas Museum of Art, the Crow Museum and the Nasher Sculpture Center. Visiting Klyde Warren Park is a great way to experience Downtown Dallas, and the local food and arts community.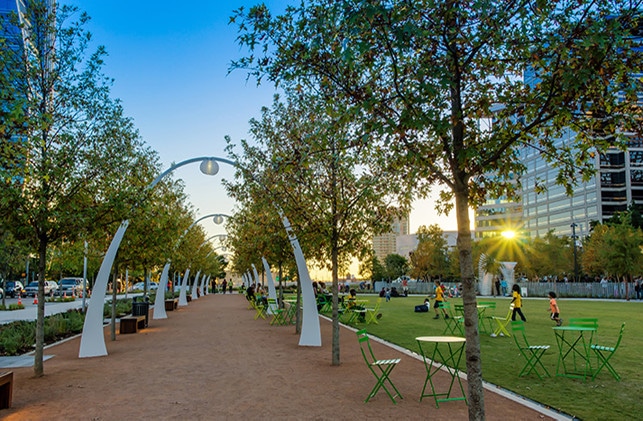 Relive American History at the George W. Bush Presidential Library and Museum
President George W. Bush is a Dallas local who continues to give back to the city he loves. With its state-of-the-art interactive exhibits, the George W. Bush Presidential Library and Museum gives visitors an in-depth look at 8 years of American history, the American Presidency, and important issues of public policy. The Library gives visitors breathtaking insight into 9/11 and the events that followed.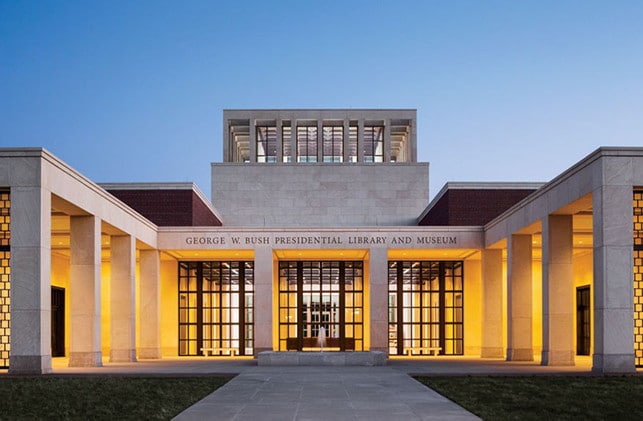 Eat on top of Dallas at Reunion Tower
Dallas' iconic Reunion Tower may be the most recognizable building in the entire Metroplex. Reunion Tower is also home to one of Wolfgang Puck's famous restaurants: Five Sixty. The Asian fusion restaurant offers elegant meals and 360-degree views of Dallas. If you're not hungry, you can still take in amazing views of the city at Reunion Tower's Observation Deck.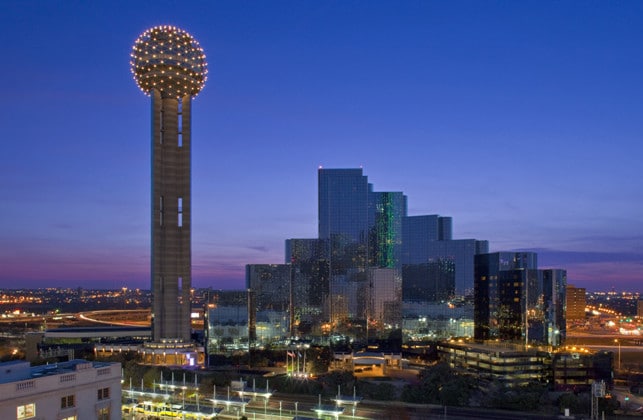 Friday Night – Grapevine Entertainment
Stay "in" at the Glass Cactus Nightclub
The Glass Cactus is the Gaylord's premier nightclub, and sits on the water's edge of Lake Grapevine. The club boasts a 2,000 square foot dance floor, a DJ, and Texas-sized beverages all beneath a sea of lights. The best part about the Glass Cactus? It's within walking distance of your room at the Gaylord. The club is open on Friday and Saturday nights, and requires that attendees adhere to the dress code found here.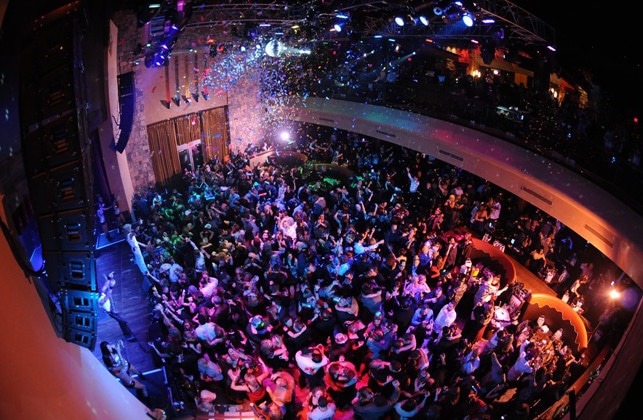 Climb High at Summit Grapevine
For those seeking exercise and thrills that weight rooms just can't offer, Summit Climbing Gym in Grapevine has exactly what you need: indoor rock climbing. Summit Grapevine has a bevy of climbing routes for beginners and experienced climbers alike, and offers a basic introductory course for first time visitors. Don't feel like tying in and climbing high? No problem! Summit has a shorter bouldering wall where climbers can ascend without ropes and safely fall onto the mats below. Summit Climbing Gym is about 10 minutes away from the Gaylord.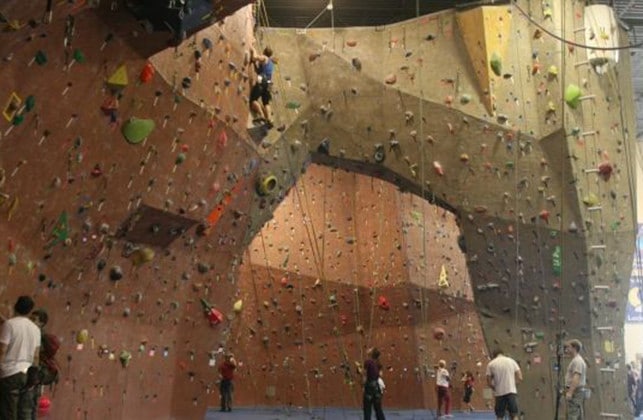 Put your Elbows on the Table at Meat U Anywhere BBQ
Rated as one of Dallas Fort Worth's top 100 restaurants, Meat U Anywhere BBQ has some of the best BBQ in all of North Texas. Meat U has a variety of smoked meats ranging from brisket, to handmade sausages. Besides their world class meat selection, the Grapevine eatery features a hefty lineup of breakfast tacos – a true Texas treat! Meat u Anywhere is only a few minutes away from the Gaylord, and it's the perfect place for a true taste of Texas BBQ.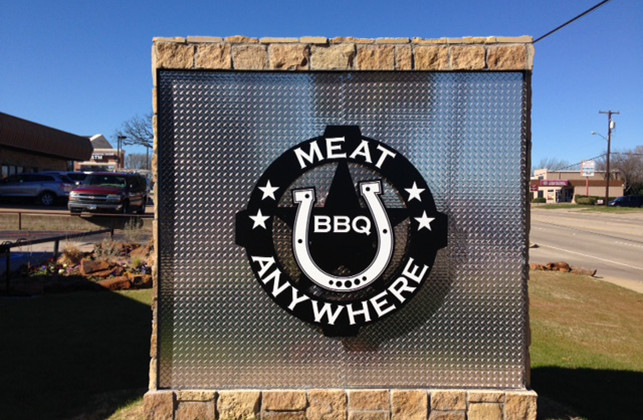 Saturday – Relax after Class
Cool off at Lake Grapevine
Lake Grapevine is an 8,000 acre lake and located right next to the Gaylord Texan. The lake offers miles of hiking trails, multiple camp sites and plenty biking paths. You can rent a boat (complete with crew), or hang out on one of the multiple parks and beaches. You can fish from the shore at Lake Grapevine, or just go for a refreshing swim.
Eat the Best TexMex at Avila's
Since 1985, Avila's Mexican Restaurant has been whipping up signature TexMex dishes in a relaxed, family atmosphere. Situated in a cozy one story house, Avila's offers a true taste of homestyle Mexican food and salacious beverages. Their margaritas are renowned around Dallas, and Avila's enchiladas are considered some of the best in the city. Pro tip: try their brisket tacos for a true TexMex treat.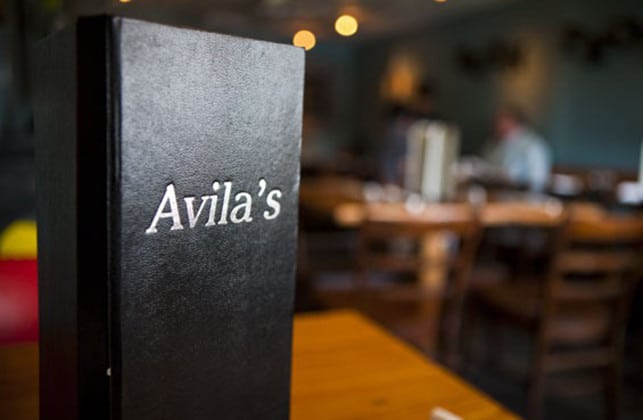 Walk around Historic Grapevine
Situated just around the corner from the Gaylord is Historic Downtown Grapevine: a strip of local shops, restaurants, winery tasting rooms and art galleries. Historic Grapevine even features a vintage railroad that takes its passengers from Grapevine to the historic Stockyards of Fort Worth. Downtown Grapevine has something for just about everyone, and it's easy to spend an entire day on the extensive strip of yesteryear.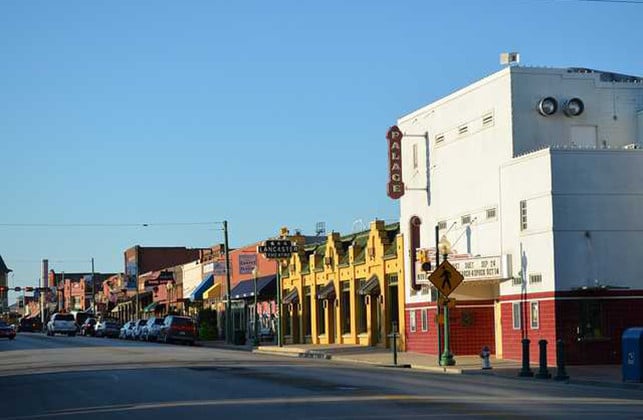 We Can't Wait to See You at the Search & Social Summit
We're counting down the days until the Search & Social Summit, and we can't wait share with you our marketing experience and empower you to grow your dental practice. There's still a few spots open, so if you haven't registered yet, there's still time to claim your seat! The Search & Social Summit is the only marketing conference designed specifically for pediatric dentists. Check our schedule to learn more about what we're going to cover, and how you can improve your dental practice.