November 29, 2016
2017 Search and Social Summit Coincides with 31st Annual GrapeFest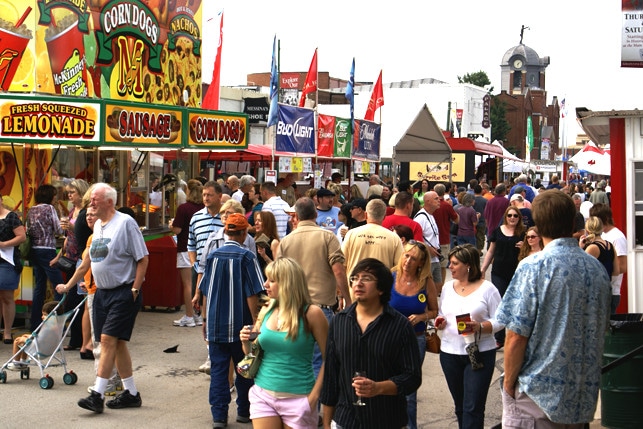 We are excited to announce that the 2017 Search and Social Summit is scheduled for September 15th & 16th, 2017, the same weekend as Grapevine's annual wine celebration, GrapeFest. The Search and Social Summit is the pre-eminent digital marketing meeting for dentists, and will take place at the magnificent Gaylord Texan Resort & convention Center in Grapevine, Texas.
The 2017 Search and Social Summit provides pediatric dentists with actionable marketing strategies and invaluable advice on how to competitively market their practice online. The two day Summit covers proven Google strategies, social media success, review building techniques, and reputation management advice. The Summit is a fantastic learning opportunity for dentists that want to be on top of search result pages, and dominate their local markets.
Taking place the same weekend as the Summit is the 31st annual GrapeFest, a festival celebrating all things wine. GrapeFest takes place right around the corner from the Summit, in Grapevine, Texas. GrapeFest is a 4-day celebration featuring live entertainment, boutique shopping, and local food. The festival takes place from September 14th to 17th, 2017, and features a champagne cork shoot-off, a tennis tournament, a grape-stomp competition, and 3 stages for live entertainment.
GrapeFest also features the largest consumer-judged wine tasting competition in the United States, called the People's Choice Wine Tasting Classic. The wine tasting classic allows wine enthusiasts a chance to sample and judge the best wines from across Texas, for just 25$. The People's Choice Wine Tasting Classic takes place in multiple sessions across all four days of the festival, but sessions sellout quickly. If you're interesting in attending, we suggest buying a session ticket when you purchase your spot to attend the Search and Social Summit.
GrapeFest is a fantastic way to sample Texas' best wine, and to see Grapevine's beautiful and historic downtown, which features boutique shopping and artisan restaurants offering beloved local cuisine. GrapeFest has fun for people of all ages, but the wine enthusiasts among us are truly in for a treat. Click here for information on attending GrapeFest, and more details about the festival.
We Hope to See You at the 2017 Search and Social Summit
After the success of last year's Search and Social Summit, we're excitedly planning the schedule for the 2017 Summit, and we hope that you will attend. The Search and Social Summit is your chance to learn about today's best practices for marketing your dental office online. Click here for more information about the 2017 Search and Social Summit schedule, and find other activities to do while you're in town.